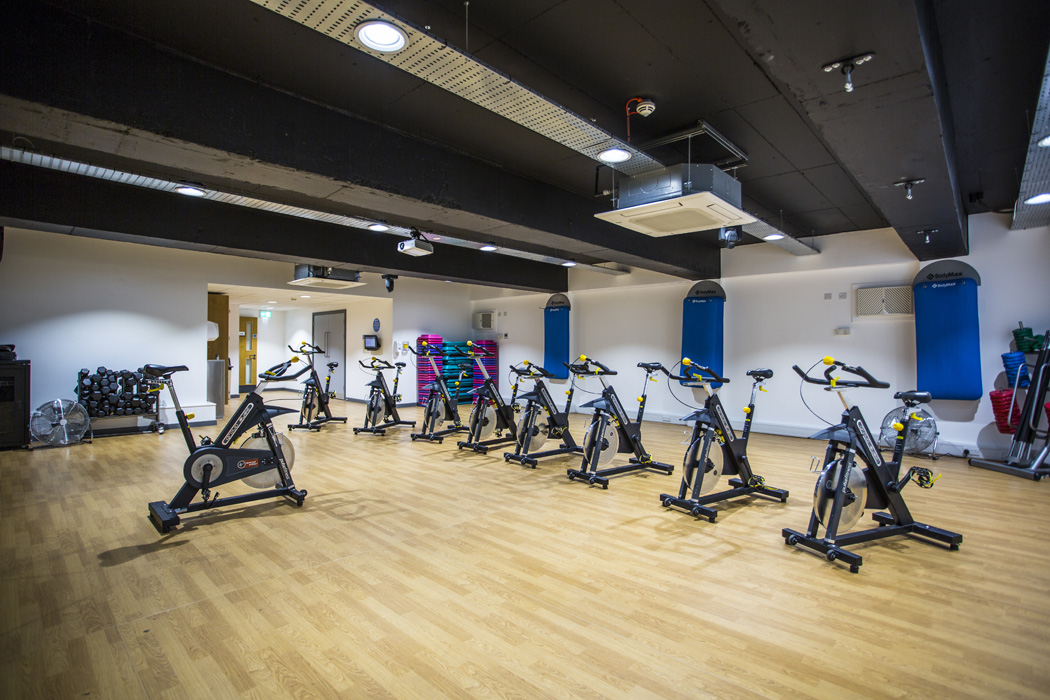 Pulse Fitness- Dronfield Leisure Centre, Derbyshire
We worked in partnership with Pulse Fitness on behalf of North East Derbyshire Borough Council throughout 2016, 2017 and 2018 to overhaul their leisure provision within the borough.

One of several projects took place within the existing Dronfield Leisure Centre where we were commissioned to provide project management services for the proposed refurbishment of the Gym and Studio.

The £485,000 budget included the reconfiguration of the existing space to facilitate specific zones within the gym area including a mezzanine level, the ventilation and air conditioning systems were renewed and new AV was installed enriching the user experience throughout the facility. New floor, wall and ceiling finishes were introduced with new doors, lighting and wall mirrors all of which was completed within the 12 week timeframe and handed over in late 2017 to great acclaim from our client.
Lee Hickin, Joint Assistant Director of Leisure at North East Derbyshire Council said, "the gym is a great success and will reinforce the centres position within the community extending our offer to the people of Dronfield improving and maintaining high levels of fitness and wellbeing. It's a credit to all the team involved in making this a reality".